Saturday
22 February 2020
Greta Hansonville Hall
448 Reserve Road
Greta, Victoria 3675
– 10:00am to 3:00pm
– 6:00pm to 10:00pm
Noeleen Lloyd
The police presence in the greater Greta District [1850 – 1903]
– Download: Presentation (PDF Document)
Noeleen Lloyd is the great granddaughter of Thomas Lloyd Junior, often regarded as the 5th member of the Kelly Gang. She is also the great grand-niece of Kelly Gang member Steve Hart. Noeleen is a local historian and founding member of the Greta Heritage Group and is well known for her knowledge and interest in the Kelly story. She also has a keen interest in the local ANZAC history, having co – coordinated the local award-winning Centenary of ANZAC Project along with fellow team member Adrian Younger and other community members. Noeleen is currently researching the Irish Famine Orphan History as two of her great great grandmothers arrived as part of the Earl Grey Scheme- including Steve Hart's mother. Noeleen is the Secretary of both the Greta Hansonville Hall Committee and Greta Cemetery Trust and works tirelessly in ensuring history and heritage are preserved and recorded correctly. In her professional career, Noeleen works in the Criminal Justice field, having worked with disaffected youth and both young and adult offenders for over 25 years, and is currently a Team Leader with the Disability Justice Program for the Department of Health and Human Services. With formal qualifications in Disability, Welfare and Criminology.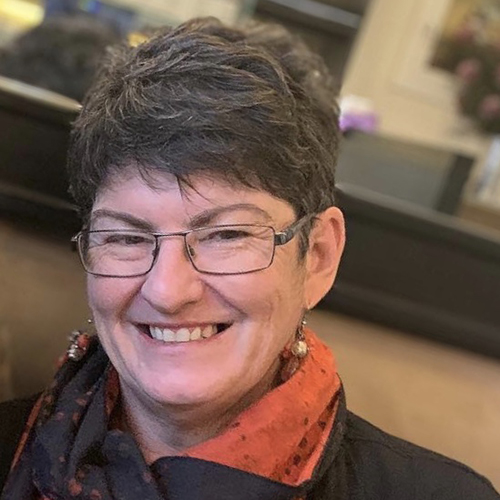 Dean Mayes
No. 1477: a Victorian trooper
– Download: Presentation (PDF Document)
– Web Link: The Victorian Trooper
Dean Mayes grew up in Gippsland and went to both primary and secondary school locally before studying nursing at Monash University in Gippsland. He lives in Adelaide, and is an Intensive Care Nurse with over 15 years of clinical experience in adult, paediatric and neonatal medicine. After years of blogging and attempts at publishing, his first book, 'The Hambledown Dream' was published in 2010. Dean is the great-great grandson of Trooper Joseph Ladd Mayes. Dean writes a blog, where the history of Joseph, his involvement in the Kelly story, and importantly his life as a Victorian Trooper is well researched and documented, I urge everyone here today to visit and read it. Dean has built on from research his father Steve began, and we have Steve here with us today. Joseph Ladd Mayes story gives us a personal insight into the life of a Victorian Trooper who was active before during and after the Kelly story but had so many touch points. His story is one that needs to be told and needs to be remembered along with all those who were part of the broader story.
Chief Inspector [Ret.] Ralph Stavely
Policing in 19th century Victoria
– Download: Presentation (PDF Document)
Ralph Stavely joined Victoria Police as a Cadet in 1966 and retired in 2006 at the rank of Chief Inspector. Ralph served half his career at police stations in Melbourne's inner southern suburbs and the rest of his career in the Crime Department as a detective. In 1984, while stationed at Prahran, Ralph was asked to help put on an historical display for the station's 100th Anniversary dinner. He did so on the understanding he would only help for a short period of time but because he was busy the others would have to take the main share of this work. Within six months the others had "moved on" and Ralph found he had developed a hitherto unknown passion for the study of police history. Since 1984 Ralph became a founder member of the police historical society, co-authored several books and has written countless articles about police history. He has also spoken about police history at various historical society's across Victoria and on radio and T.V.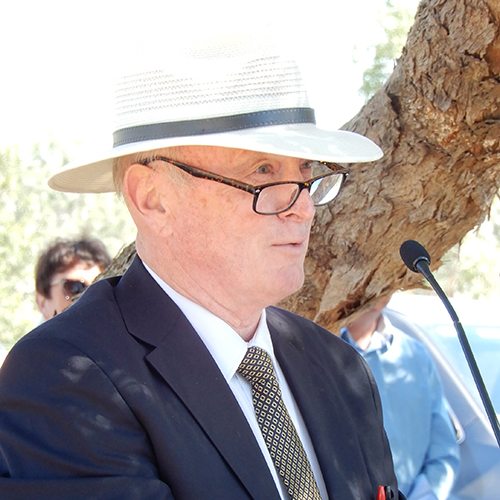 Alice Richardson
A brush with the law: Visual representations of Sir Redmond Barry and the trial of Ned Kelly
– Download: Presentation (PDF Document)
Alice Richardson has a Bachelor and Master's Degree in Law, a Bachelors and Honours Degree in Arts with a triple major in history, politics and philosophy – She is currently studying a PHD, also in Law, – she describes herself as having a passion for research and believes learning is a lifelong pursuit and I think we can all agree that what I have just told you certainly demonstrates that. It's not all head in books though, because she started out working as a Magician to pay her way through law school! She has now been working as a lawyer and legal researcher for over ten years and worked on Australia's longest running terrorism case. She has worked at Parliament House, giving advice and guidance on new laws and helping law makers understand the law better. She has previously been the Coordinator of the Centre for International and Public Law at the Australian National University and has worked in both the private and public sector as a Senior Manager in Legal Teams in Canberra.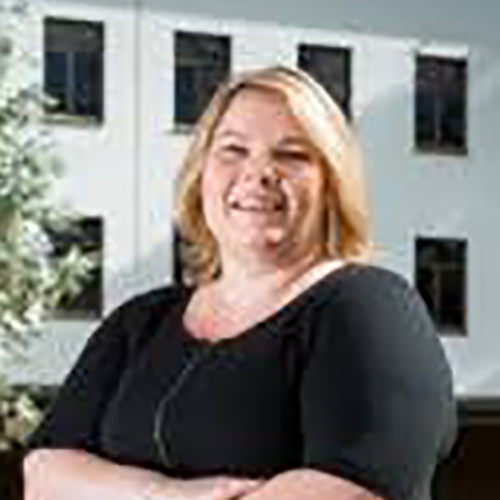 NED and the LAW
This year, at what has now become an annual gathering at Greta, we presented on a theme relating not just to the 'Kelly Story', but to the Greta district, and history more broadly. It was once again  a sell-out. The numbers may be small, but for those that attend – you now know why we can only sell 72 tickets – we can't fit any more! The idea was that we take a theme and look at the touch points from all sides as they relate to the story, the people, the district and social history at the time. Ned and the Law was our biggest event yet – a full day and evening. Rest assured though – it will not get any bigger.
An event such as this requires the full year lead in time, with the last three months, then weeks and days becoming increasingly busier and downright frenetic at times. Everything is planned with precision – it must be. The Committee is made up of 13 people Adrian Younger, Noeleen Lloyd, Trevor and Sue Dinning, Ken Ellis, Mike and Di Wescombe, Tony and Michelle King, Patricia Wadley, Francis O'Brien and Kris Porker. Our newest recruit June Gardner has had a baptism of fire over the last few months.
Each one of them plays a vital part in every event that is organised – never more so than this one. Also, a number of family members are honorary members (willingly) for the day as they provide love, support and hard work in helping family and Community make the day succeed. We could not do without the unwavering support of Kelly Smith, Lola Rowe, Jenny Salter, Allan Porker, Shelley Younger, Joan Ellis and David Dinning.
Greta turned it on during the weekend.  We are proud to be a Community that is welcoming and nurturing and above all  – inclusive. We call that FAMILY.
On the Friday, last minute preparations were in full swing, when one of the Guests, Dean Mayes, and his father, Steve arrived at the Hall.  After being plied with cake and cups of tea, they wouldn't take 'No' for an answer and pitched in to help Noeleen  set up displays, place goodie bags, and help wherever they could.  They have now been co-opted as life members of the Hall Committee. It was not long and then they, along with the whole Committee, other guest presenters  and their families were able to relax over a BBQ tea and prepare for the next day. It was a fantastic start.
The Saturday dawned bright – and after a quick whisk around with the broom, the urns were hot, the biscuits and slices were plated, and people were milling around- all ready for the doors to open. There were many that greeted old friends, but so many new faces this year. It was exactly what we hoped for. In what is also now an tradition, Noeleen gathered all the Committee, guests presenters and their  family for a toast – a wee drop of 'the Irish' was provided to everyone.  Good health, good fortune and good luck were toasted – along with profuse thanks for all the work so far – Slainte! 
The doors were then opened, and guests filed in to grab their name tags, check out books for sale, the silent auction items and get a cuppa and slice before proceedings kicked off.  Noeleen's daughter Kelly greeted people to collect tickets – wearing the same Ironoutlaw shirt she does every year – and it still fits! Adrian Younger's military training puts him in the perfect position as MC as he marshalled and welcomed everyone into the hall  – then introduced the day.
Noeleen Lloyd was the first presenter and spoke about policing in the Greta district in general – and in particular, the  locations of the police stations themselves. The first being at Greta (now Greta West) from 1870 – 1878 and the second at the Greta crossroads area from 1881 – 1903.  Who were these men  – and their wives that manned the station? What was their time like in the district?  These were questions posed and some insight provided.
Dean Mayes, as the Great, Great Grandson of Trooper Joseph Ladd Mayes, was able to lead the guests through the personal story of a Trooper in the 1800's, especially one who had been part of the hunt for both Harry Power and the Kelly Gang. He was a man of integrity and dedication.
At this time a lunch break was called, and guests were able to partake in the fabulous spread prepared by Kris and her catering crew – who worked throughout the day – and weeks,  to cook and present both morning tea and lunch.  It was all delicious, and a testament to country hospitality  – we heard that many times!
Chief Inspector (Retired) Ralph Stavely gave a fascinating insight into policing in the 1800's and provided an informed and balanced narrative about policing and its effects during the Kelly Outbreak. There are good and bad and even good people do bad things when there is bad leadership.
Finally, Alice Richardson gave what can only be called an 'enlightening' presentation on Sir Redmond Barry and his portrayal in the Media and art and the Trial of Ned Kelly. It left a lot of people rethinking long held beliefs on both  Barry himself and the Trial.
These four presentations were across all facets and 'sides' of policing and the law – from different perspectives. All based in fact, with solid research behind them. The aim was to provide information in a balanced and factually correct format that allows the guest to look at things anew, challenge themselves, challenge others. To look wider and deeper into the story and 'get history correct'. To understand all points of view, to look at history factually –  and learn. 
Guests then went off to freshen up before returning for a spit roast dinner, drinks and conversation. Everyone agreed that Jess Byrne and her team from 'Two Chefs and a Cook Catering'  did a fabulous job – a delicious meal and so easy to deal with. We highly recommend them. Billson's 1865 sent along two of their finest,  Eloise and Mark, and their product went down a treat – I can guarantee the Gin and Tonic (Noeleen). Due to illness, Nathan Cowan, from Billson's Brewery was unable to present as planned and so Brad Webb form Ironoutlaw.com stepped in and gave a history on the idea for, and development of the Website. He highlighted some of the feedback over the last twenty years, including contributions  from teenagers such as Aidan Phelan  and Steve Jager, who now twenty years on,  have their own blogs and Facebook pages.
People stayed, they talked, they laughed. Family, friends, new and old. The raffle was drawn – congratulations again Jack Peterson – and thanks to all the sponsors for the fabulous prize. You can read reviews from both Dean Mayes and Aidan Phelan on their respective blogs (we've provided those links). The day and night could not have been possible without the support and assistance of the following:
ALL the Committee, their family and friends who helped in the lead up and on the day.

 

The Guest Speakers AND their families:

Dean Mayes and his father Steve Mayes
Ralph and Maureen Stavely
Alice Richardson and her parents Doug and Robyn Richardson

 

– and her partner Loycek Cervek
And our fabulous Sponsors:
Ned Kelly: Australian Ironoutlaw and Brad Webb
The Ned Kelly Vault
Burke Museum and Beechworth Historic Precinct
Trojan Press
Billson's 1865
Garden View Lodge Wangaratta
Sawmill Cottage Farm
Glenrowan Kelly Country Motel – Glenrowan Victoria Australia
Vintage Hall Café, Glenrowan
Glenrowan Bakehouse and Cafe
Kate's Cottage Glenrowan
Mt Morgan Store
Woolshed Valley Co
I Am Ned
Aidan Phelan
Alan Crichton
Alan Perkins
Anthony Dodd
Chester Eagle
Judith Douthie
Joe Zapp
Kelvyn Gill
Kevyn Morris
Michelle Lynch and Ned Kelly Sympathisers
Wallace Mortimer
Myrrhee Hall
Greta Valley Landcare
Two Chefs and a Cook Catering

 
Save the 20 February 2021 for the next event. 
Finally THANK YOU to all those who attended and supported in any way. We can't do this without you. We do this for two reasons:
To keep the heritage and history of our district alive AND
To raise much needed funds for our beloved Hall, without which the Hall would cease to operate, or be improved.
Photo Credits: Kevyn Morris, Noeleen Lloyd, Lola Rowe, and Michelle Lynch.